It gives hackers and other malicious people the chance to get ahold of a person's sensitive private information, and use it against the real owner. But there is a time when a computer owner may WANT to install spyware on their computer. One case would be if they have younger children in the house, and want to monitor the use of the computer by the kids when the adults are not around (such as after school when Mom or Dad may still be at work).
A good product for this use is called Actual Keylogger. The software installs very easily on your system. I had no problems getting it installed or set up, and it was running in no time at all.
Below is a view of the main program interface:
As you can see from the photo, there are many areas the program monitors: Keystrokes, Applications that are run, the Clipboard, Files opened, what is printed, and, if hooked to a network, which computers were accessed. To round out the offerings, the program ALSO captures screenshots of the entire monitor screen, showing what is going on.
is a sample screenshot below: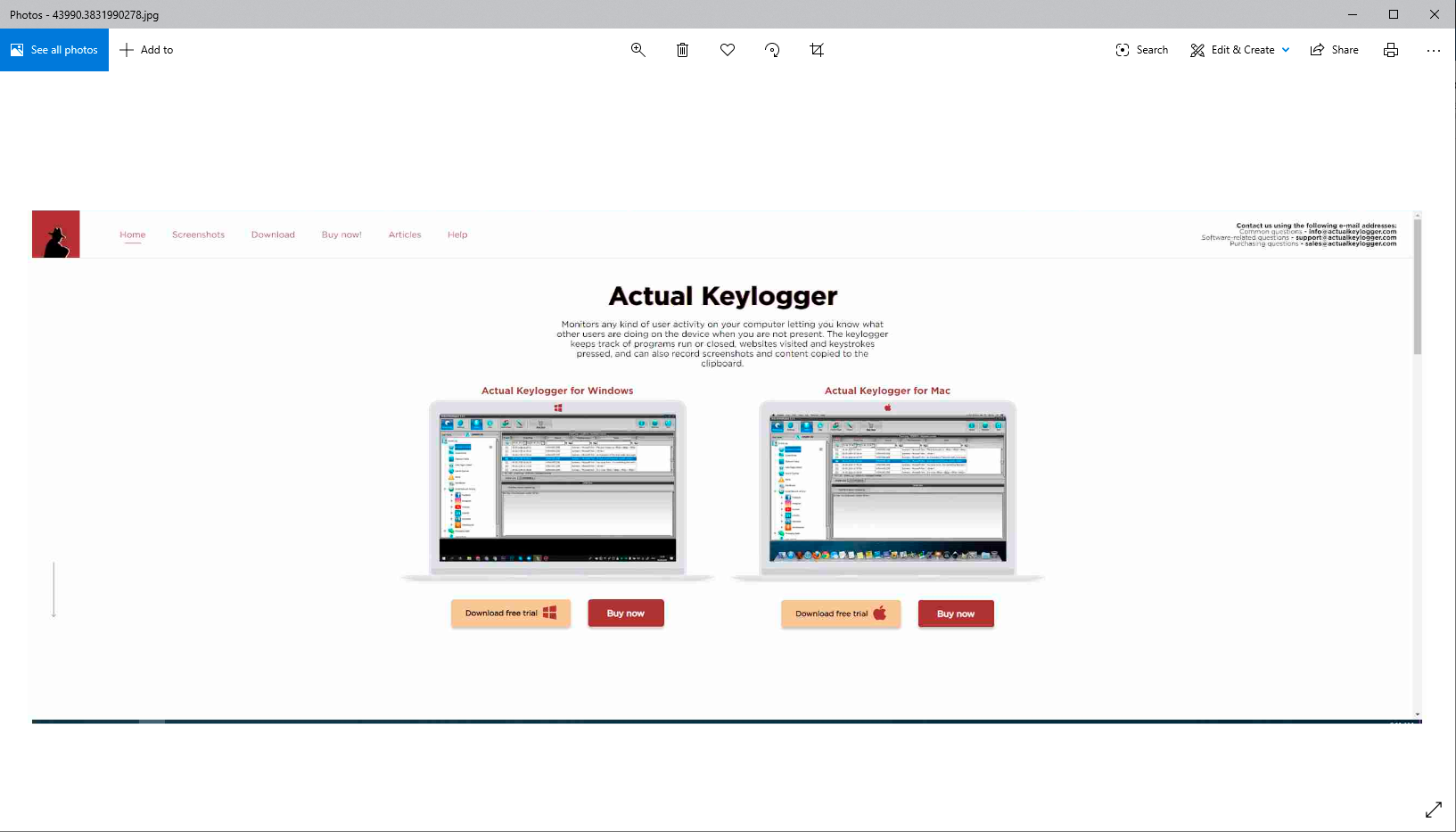 Even though the only open application in view on the monitor is Actual Keylogger, if anything else was opened, it would also show in the image.
This program can be completely hidden from anyone finding it on the system anywhere. The program options lets you remove the entry from Add/Remove programs list, hide the icons for it, even in the start menu, and also hide the program folder itself. It will be completely invisible to anyone looking for it.
The program will report ALL activity that happens on the system. You can choose to have it emailed to you at regular intervals, giving you a chance to monitor what is happening at work, if you can get email.
Why would you want to do this? One reason is protection of your children. The Internet is a bad place at times, especially for youngsters. It will give you a chance to monitor the places they go and who they talk to, without seeming to be too nosy. This can be good.
This is a small program, needing only 2 Mb of space on your harddisk. It runs on all versions of Windows from 95 through to Windows 8. It only needs 256 Mb of RAM to run in, too.
So, even a basic low-end computer will operate this program with little or no problem. Your cpu needs to be a Pentium II.
I like the idea of this program, to help protect my grandchild when he gets online. It may help save him from trouble when it comes along. So, in the world of where spyware is considered bad, this is actually a GOOD use for it.